2022 C 300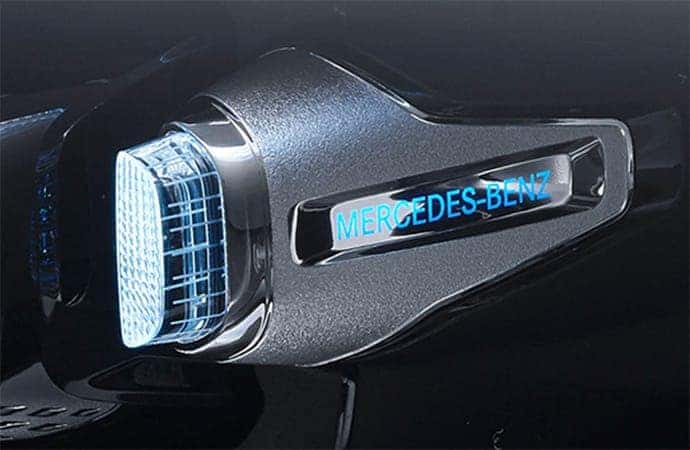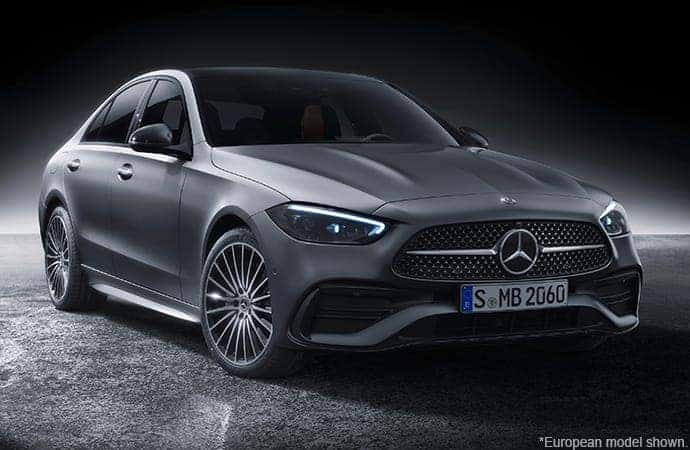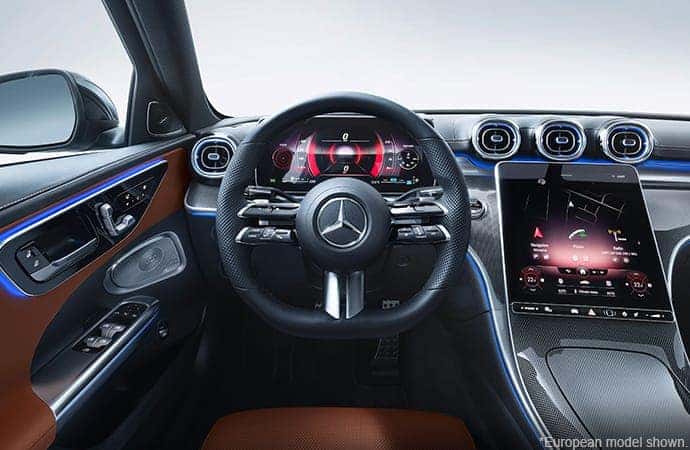 The 2022 C-Class brings in a range of high-tech features derived from our flagship S-Class.
Central to the driving experience is the all-new 11.9″ central touchscreen multimedia display. Just like in the S-Class, the portrait orientation enables full-screen navigation is also tilted six degrees towards the driver – a design choice that underlines the vehicle's sporty character and is exclusive to the C-Class. Nearby, within the freestanding 12.3″ digital instrument panel, drivers can customize their aesthetic, choosing from Sporty, Classic or Understated display styles, and three modes: Navigation, Assistance and Service.
Elsewhere in the interior, a special seat design uses layers and enveloping surfaces to create a visual impression of lightness. The dashboard is coated with available MB-Tex in the AMG® Line, and a range of available trim options showcase the surrounding features. Plus, the vehicle interior becomes even more intelligent with the second generation of MBUX (Mercedes-Benz User Experience). That includes the "Hey Mercedes" voice assistant, integrated music streaming and more. A fingerprint scanner in the central display even allows you to log into MBUX quickly and securely so you can activate your personal settings. If you prefer, you can even use your unique voice to load your profile.
The progressive nature of the C-Class is evident before you even enter it. From the outside, the combination of a short front overhang, long wheelbase, and sporty hood with twin power domes help accentuate the appearance of forward motion. The windshield and passenger cell have been moved to the rear for classic proportions that are known in the industry as a "cab-backward" design. Meanwhile, the brand's hallmark radiator grille and new two-piece LED tail lamps bookend a sleek, compact body design.
In terms of performance, the C-Class sets a new standard in efficiency with a systemic electrification of the modern four-cylinder engine. The gasoline engine now has an integrated starter-generator that uses a 48-volt onboard electrical system to allow gliding, boosting and energy recovery, and the newly developed segment turbocharger is a result of intense collaboration between the Mercedes-Benz turbocharger developers and the Mercedes-AMG® Petronas Formula 1 team. The combined effect is an irresistible mix of power and efficiency.
*European Models Shown