A Look At The E-Class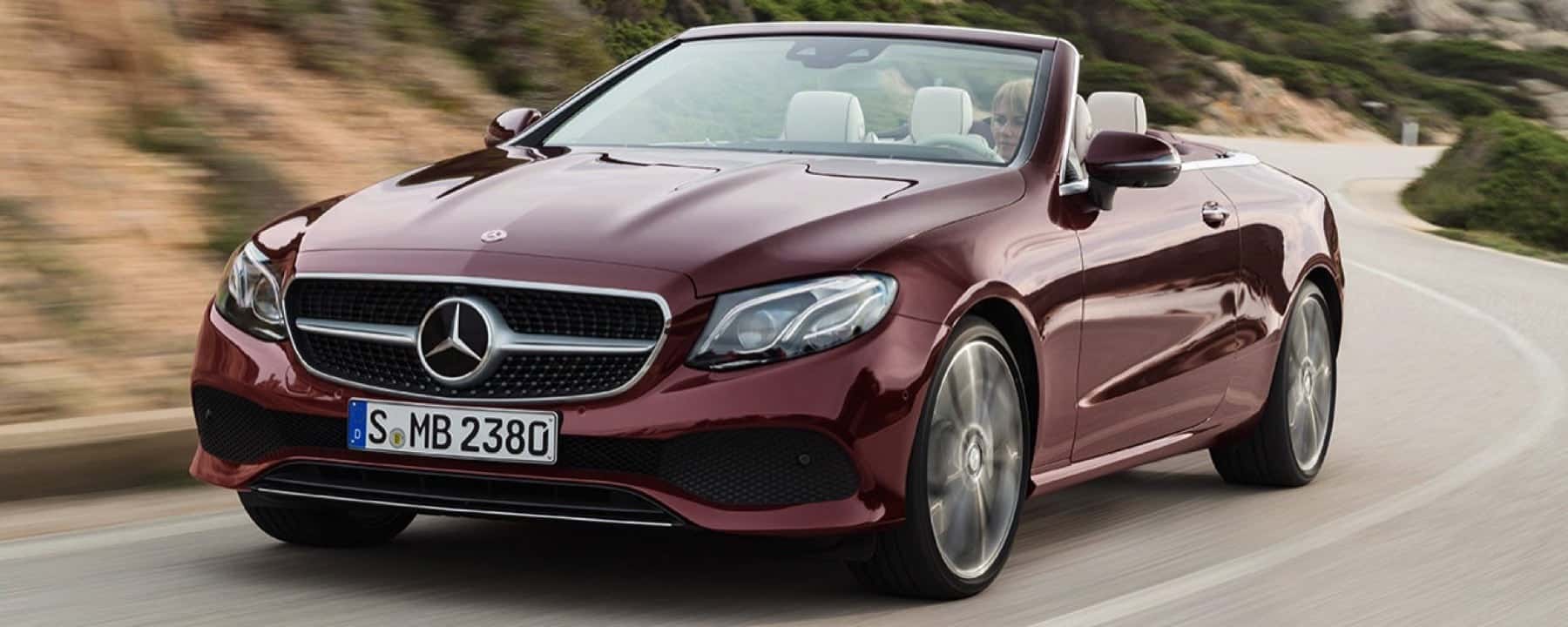 There is nothing more exhilarating and refreshing than
riding down the open road with the top down. Mercedes-Benz had all of the best
things in life in mind when creating the E-Class Cabriolet. The new cabriolet
is the final member of the beloved Mercedes-Benz E-Class family. The new model
has been entirely renewed from inside, out. Elegance and intelligence show off
the fine curves and beautifully shaped lines of the E-Class in a way that only
Mercedes knows how. The premium-class fabric soft top looks chic when raised
and remains completely hidden when down. The high-caliber top is available in
dark brown, dark blue, red and black. The pristine insulation is perfect at
protecting the car no matter the climate, keeping every ride comfortable.
The convertible does not mean small trunk space! Even with
the top down, the trunk capacity offers a high level of everyday storage.
There's even enough space for your weekend getaway luggage! The new E-Class is
different than past models; it has grown in length, width, and wheelbase, and
it boasts a wider track. The model seats four comfortably in sportily sculpted
leather. Standard-fit automatic belt presenters assist occupants as they fasten
their seat belts effortlessly. Luxury fills the Mercedes-Benz in every way
possible.
The brand was the first manufacturer to bring neck-level
heating to the auto market with AIRSCARF® technology. With the AIRSCARF®,
top-down driving is now made comfortable even in cooler seasons. The electric
wind deflector is integrated into the roof frame, and an electric wind blocker sits
behind the rear seats. There's nothing more enjoyable than cruising in the new
Mercedes-Benz E-Class.
Interested putting the top down in your very own E-Class? We
welcome you to visit us at  Mercedes-Benz of Buffalo.