An Innovative Way To Use A Sprinter Van: Mobile Bank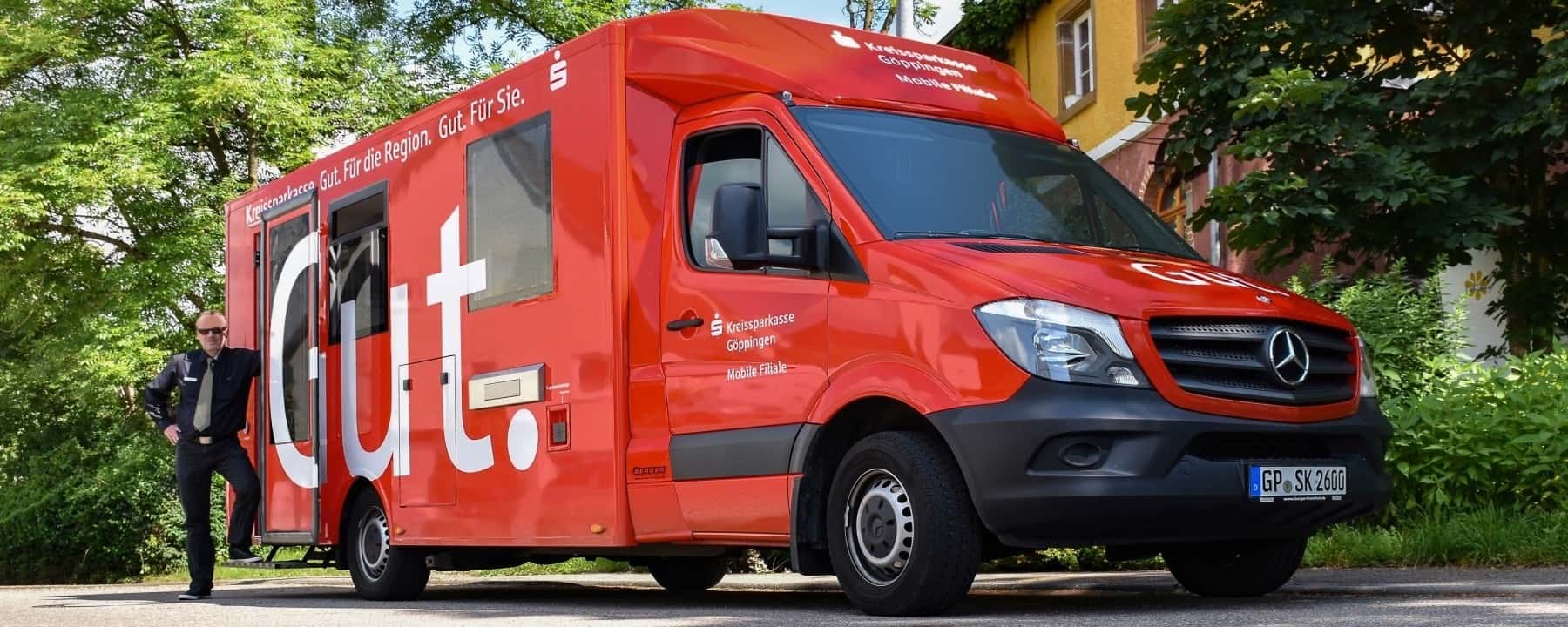 Mercedes-Benz paired up with a Frankfurt-based
company to create the exclusive mobile bank body. Stuttgart/Göppingen is the first mobile bank branch by Göppingen Savings
Bank. The mobile bank brings local banking directly to customers, even in
remote locations. The distinctive bright red vehicle has been driving around
the area of Göppingen since last November and has everything on board that
people need for their everyday banking.
"We've never once regretted choosing a
Mercedes-Benz Sprinter and our employees who drive it are very satisfied. It's
almost a shame that we only ever drive short distances. I have to admit that
the way the vehicle handles has really surprised me. Despite the extra weight
it needs to carry, the engine packs a real punch, even in the lower rev range,"
says Ingo Putschkat, deputy head of the building and fleet management
department at Göppingen Savings Bank.
The employees who drive the Mercedes-Benz feel
well protected due to the bullet-proof glass using a push-button-operated
swiveling door and the same kind of retractable access steps that are used in
buses. Also, there is an intercom system installed along with a steel drawer
for passing items back and forth. The Mercedes-Benz lithium-ion batteries that
charge overnight power all the office and communications technology as well as
the lighting and air conditioning, all day long and without the need for an
additional generator.
There are thousands of ways to use a Sprinter
Van. How will you use yours?
We welcome you to visit us at Mercedes-Benz of Buffalo today.