Introducing The New Plug-In Hybrid: The S 560e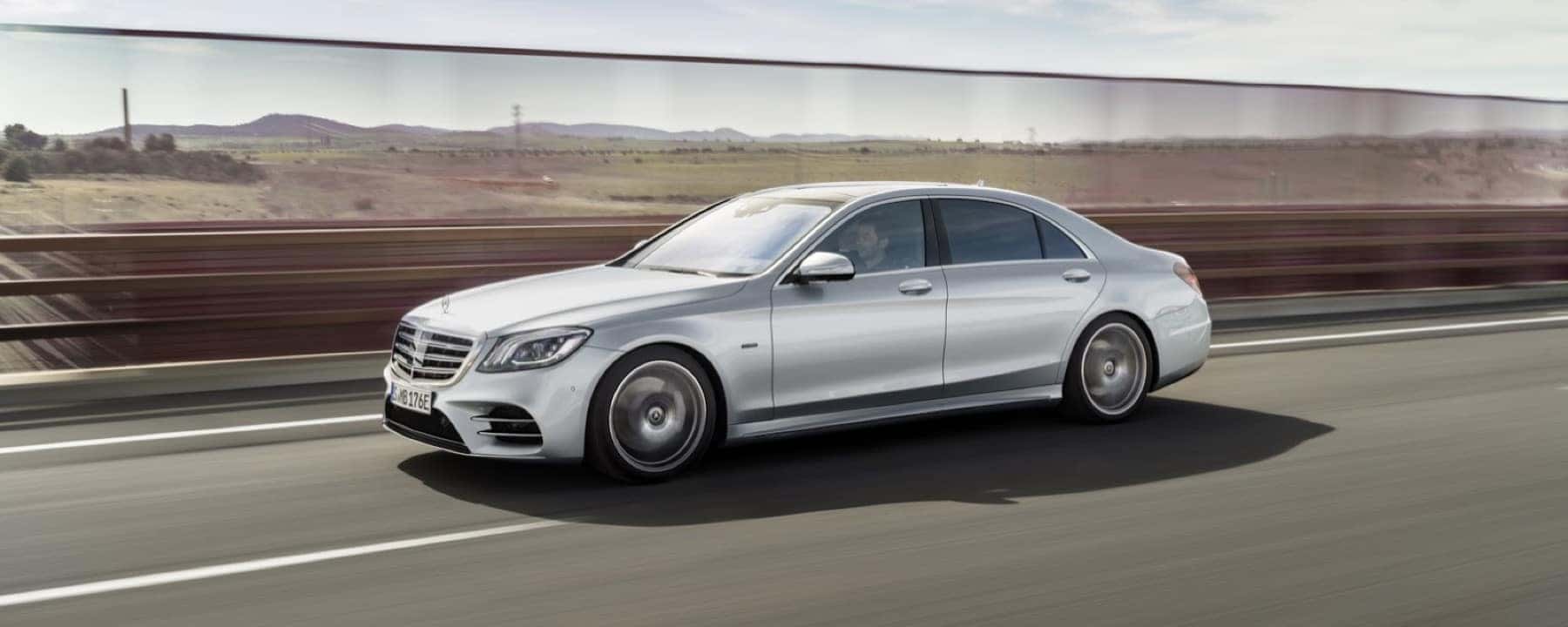 The Mercedes-Benz S-Class family continues to grow even bigger this year. Now, Mercedes-Benz has introduced a new-generation plug-in hybrid, the S 560e. Discover the power of the new hybrid below.
Number of
cylinders/arrangement

6/V

Displacement (cc)

2,996

Rated output of
spark-ignition engine (hp)

362

Rated torque of
spark-ignition engine (lb-ft)

369

Rated output of
electric motor (kW)

90

Rated torque of
electric motor (lb-ft)

325

Electric range (mi)*

25 est.

Acceleration 0-60
mph (s)

4.9

Top speed (mi)
(electronically limited)

155 (electronically
limited)
The S 560e is more than just a hybrid. The new model takes on a specific role in luxury and refinement for the brand as a whole. The standard equipment for the S 560e is extensive and includes special features, such as extended pre-entry climate control. The S 560e provides comprehensive support to promote economic driving. There are so many ways drivers can benefit from owning the Mercedes-Benz S 560e.
Interested in getting behind the wheel of a new Mercedes-Benz? We welcome you to visit us at Mercedes-Benz of Buffalo.