MB Reveals New Sprinter Design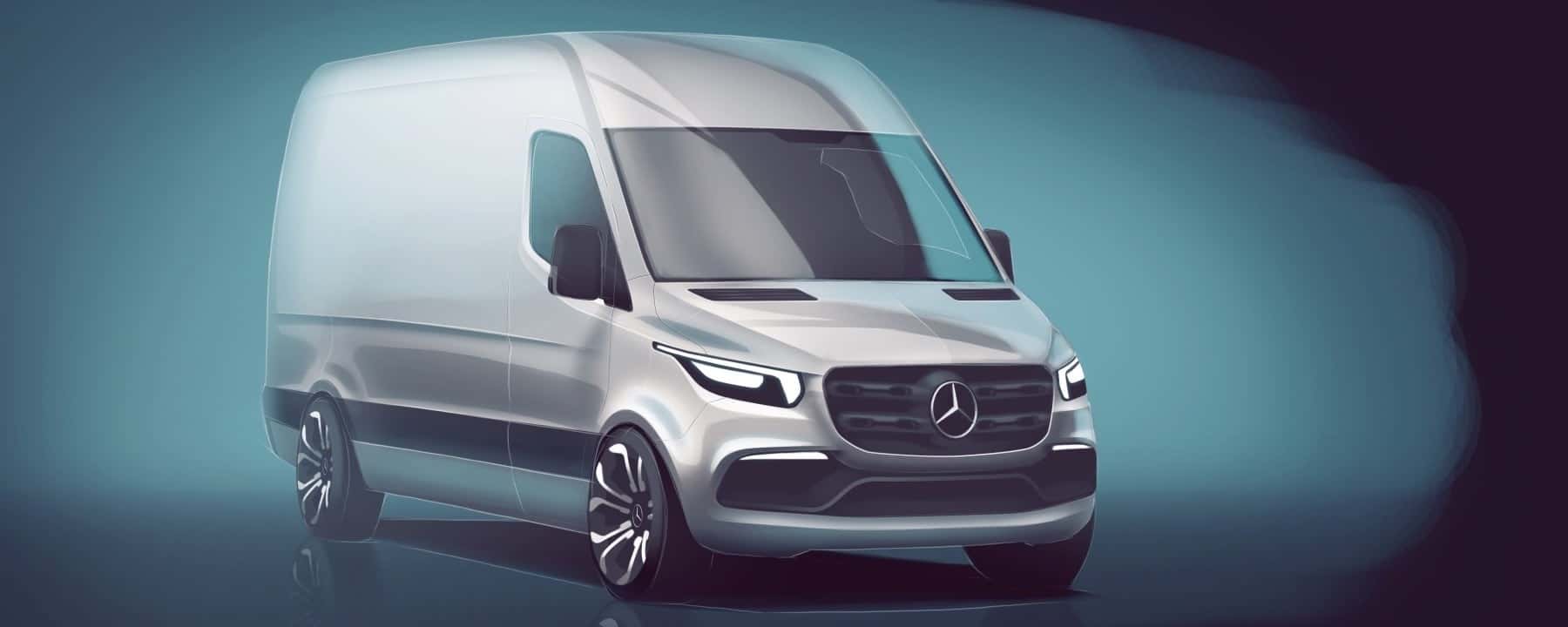 The Mercedes-Benz Sprinter Van is a work of art and has changed the way businesses operate for over a decade. The vehicle presents itself consistently in the acclaimed design language of Mercedes-Benz. The front of the Sprinter showcases horizontal and clearly drawn headlights in a
distinctive and athletic manner, creating an exhilarating, yet professional,
feel.
"We want to do more than just build the best vehicles.
We want to offer the most suitable mobility solution for every sector and
for every transport assignment. And that is precisely our focus with the
upcoming Sprinter generation as an overall system solution. It
also goes without saying that the new edition of our iconic van possesses
the classical attributes of reliability, safety and cost-effectiveness,"
Volker Mornhinweg, Head of Mercedes-Benz Vans, said at the NACV show.
The creative and intelligent new features include the
comprehensive introduction of driving assistance systems and connectivity services
in combination with new telematics, which will increase the efficiency of the
vehicle and fleet management. The new Sprinter is a unique proposition as
an overall system solution in the van market. There's no job too
big for the Mercedes-Benz Sprinter Van.
Interested in changing the way your business gets around? Visit us at