Mercedes-Benz of Buffalo Partners with Coach Ralph Krueger
In addition to wings, Wegmans, and snow, Buffalo has a full-spirited community of sports fans who continue to cheer on their local NFL and NHL teams. So, Mercedes-Benz of Buffalo was thrilled when the new head coach, Ralph Krueger, contacted us to stay loyal to the Mercedes-Benz brand in his new hometown.
This relationship allowed Mercedes-Benz of Buffalo to partner with Coach Krueger, not only on his new luxury vehicle, but on a new marketing campaign called Drive.
In the campaign, we helped introduce Coach Krueger to the Buffalo community while integrating his passion for Mercedes-Benz all into one incredibly fun and impactful marketing campaign.
We kicked off the campaign on the first day of the 2019-2020 season showing a photo of Coach Krueger at Canalside (in Buffalo) with his new Mercedes-Benz E-Class AMG® sedan. The caption read:
"Coach Ralph Krueger is cruising into the golden season in style. Who's pumped for tonight's season opener? 🏒💛💙 We're excited to have Coach Krueger driving a Mercedes-Benz from Mercedes-Benz of Buffalo this hockey season."
Throughout the next three months, we asked questions on our Mercedes-Benz of Buffalo's social media channels such as-
"What drives Coach Krueger on gameday?"
Then answered them the following week –
"Teamwork drives Mercedes-Benz of Buffalo and Coach Krueger."
"Motivation drives Mercedes-Benz of Buffalo and Coach Krueger."
"Gratitude for Buffalo drives Mercedes-Benz of Buffalo and Coach Krueger.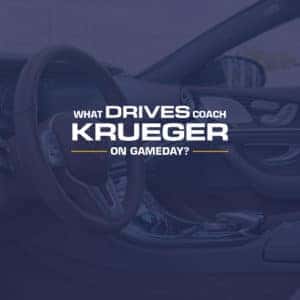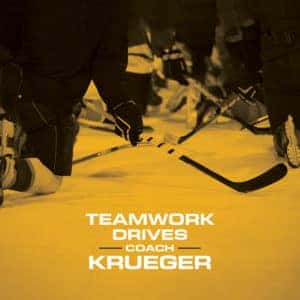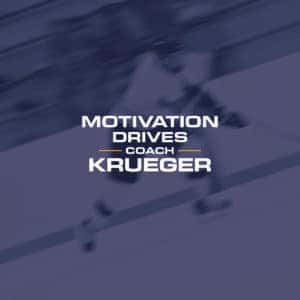 In addition to posting consistent social media posts, we also sat down with Coach Krueger to produce three video campaigns that highlight his passion for the city and the dealership.
The Drive campaign was used to interact with fellow Buffalonians, highlight Buffalo as a great place to live, and tell the community why Coach Krueger chose Mercedes-Benz of Buffalo and why they should, too.
It has been a privilege for Mercedes-Benz of Buffalo to work with Coach Krueger and we wish him and his team success throughout the remainder of the 2019-2020 season!