Moving Modern: Mercedes-Benz Vans of the Future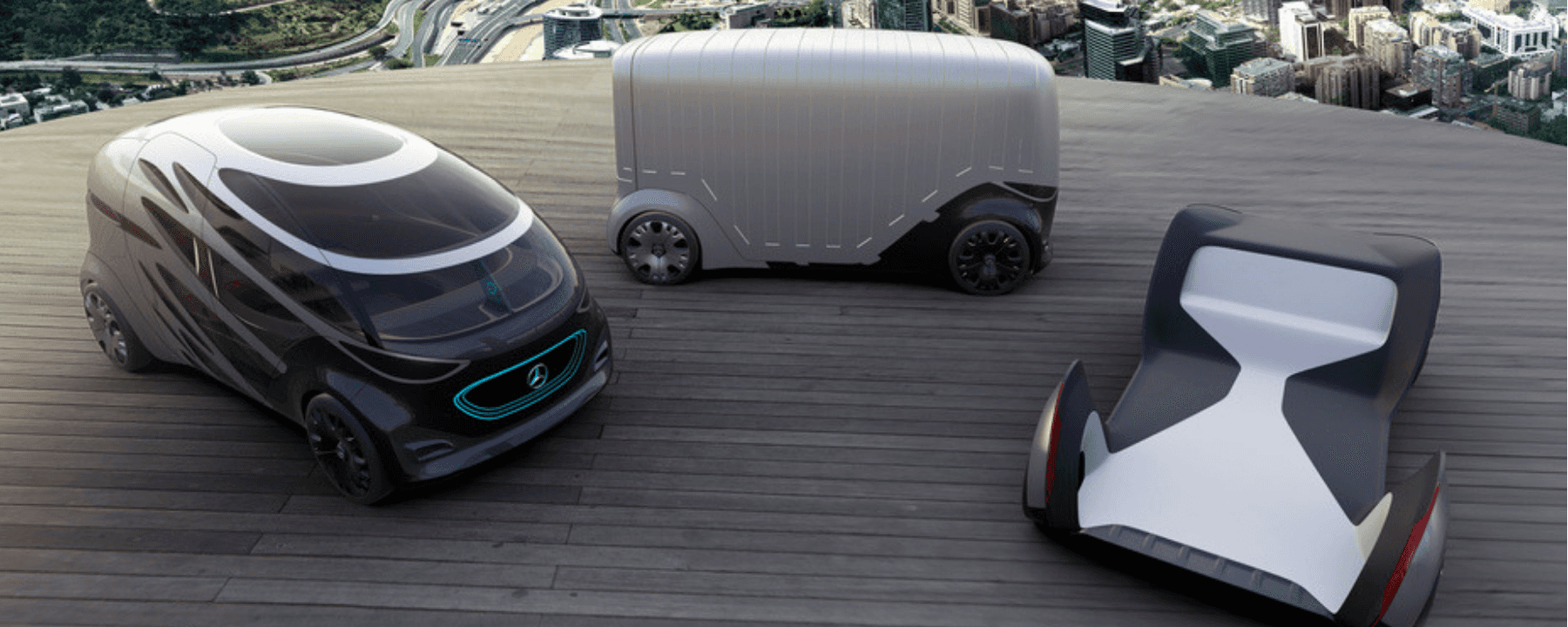 Mercedes-Benz is always working to develop cutting-edge technology. The company is currently working on a concept for the future of Mercedes-Benz Vans called Vision URBANETIC.
Mercedes-Benz explains, "Vision URBANETIC eliminates the separation between people moving and goods transport. It enables on-demand, sustainable and efficient movement of people and goods – and applies an innovative approach to fulfil the needs of cities, businesses from diverse sectors as well as city dwellers and travelers. The concept reduces traffic flow, relieves inner-city infrastructures and contributes to an improved quality of urban life. As part of a holistic system solution, Vision URBANETIC addresses future urban challenges and offers innovative solutions. The visionary concept is based on a self-driving, electrically powered chassis that can be replaced by different switchable bodies that can accommodate people or goods transport. As a ride-sharing vehicle, Vision URBANETIC can accommodate up to twelve passengers, while the cargo module can carry up to ten EPAL pallets. A load space 3.70 m. (12 ft.) long fits into a total vehicle length of 5.14 m. (16.8 ft.). Plus, the concept incorporates an IT infrastructure that analyzes in real time the supply and demand within a defined area. The result is a self-driving fleet, with routes planned flexibly and efficiently on the basis of current transportation needs. All of this makes Vision URBANETIC a groundbreaking concept for future urban mobility."
As with most concept vehicles, the URBANETIC must still undergo years of testing before it becomes a reality. Until then, though, Mercedes-Benz of Buffalo is proud to offer new and pre-owned Mercedes-Benz models, such as the Sprinter and the Metris.
Learn more at Mercedes-Benz of Buffalo today.