smart's Latest Project: The smart EQ fortwo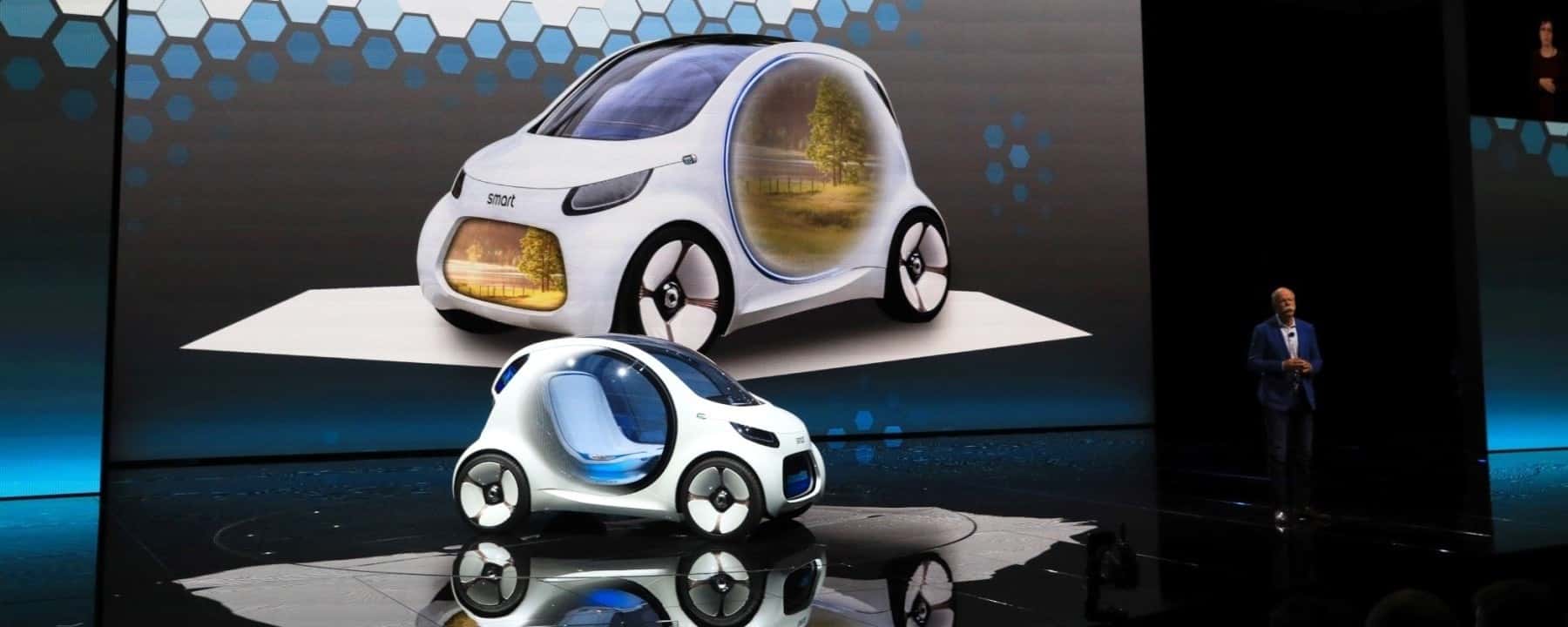 smart has created a new concept car that focuses on urban
mobility and individualized public transport. The smart vision
EQ fortwo opens the doors to a new kind of thinking about ride
sharing and car sharing.
"The smart vision EQ fortwo is our vision of
future urban mobility; it is the most radical car sharing concept car of all:
fully autonomous, with maximum communication capabilities, friendly,
comprehensively personalize and, of course, electric. With the smart vision
EQ fortwo, we are giving a face to the themes with which Mercedes-Benz
Cars describes the vision of future mobility within the CASE strategy,"
says smart CEO, Annette Winkler.
The smart EQ fortwo brings an all-new way of
traveling to the table. Swarm intelligence is the smart vision
EQ fortwo's new outlook on car sharing. Users do not have to look for
the next available car – it will find them and collect the passengers directly
from their chosen location. The smart vision EQ can arrive to the
most convenient location for you by using a mobile device. smart has created
new individualization options that will help users recognize that it is
"their" vehicle upon arrival. In the front of the smart, there is a
Black Panel as well as a large projection surface at each side of the model
that will allow for the smart vision EQ fortwo to be personalized.
LED displays in place of the headlamps can echo a classic look or take on
an eye-like shape, which allows the vehicle to communicate on a more human
level. There is so much to look forward to experiencing with the smart
EQ fortwo.
Interested in getting behind the wheel of your very own smart car? We welcome you to visit us at Mercedes-Benz of Buffalo.