The Future of Mercedes-Benz Vans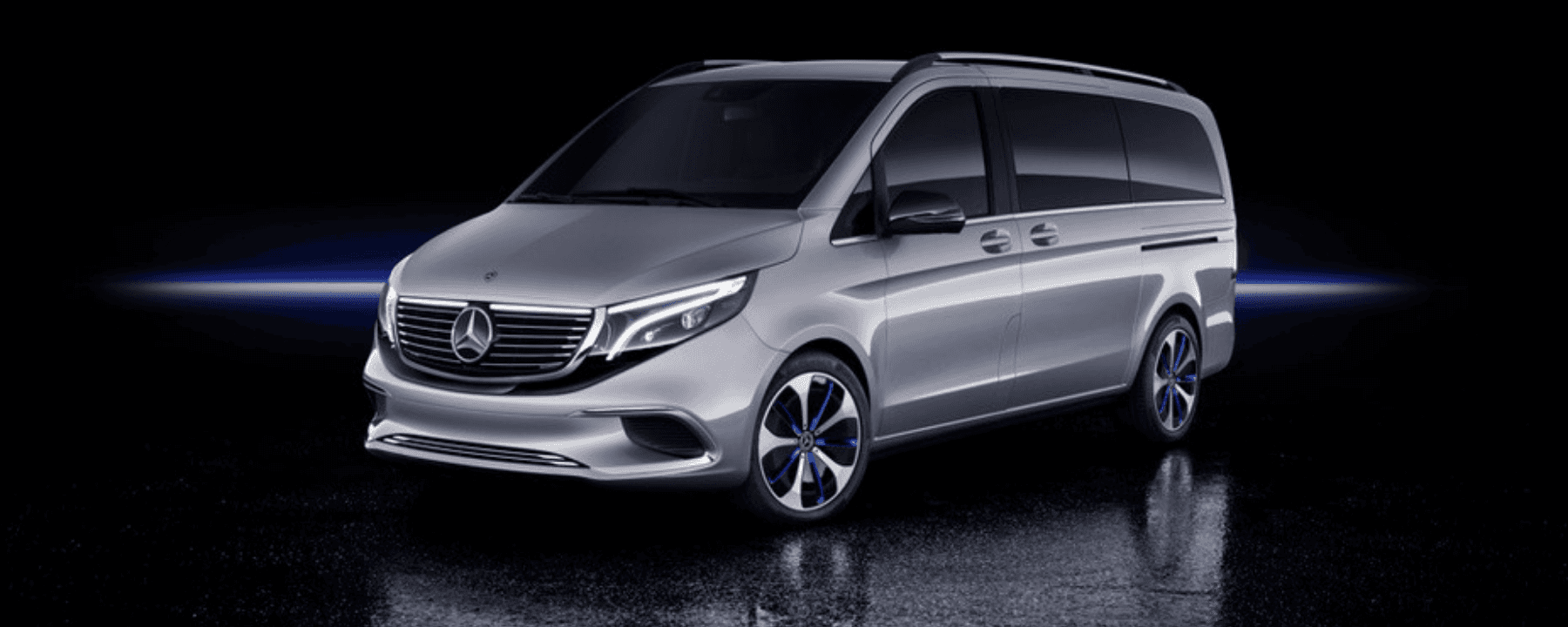 Mercedes-Benz Vans are going electric. Just this week, Mercedes-Benz revealed the newest design for an all-electric, versatile van. "Mercedes-Benz Vans is consistently advancing the electrification of its product portfolio. With the Concept EQV, we are now taking the next step. The concept offers all of the brand-typical attributes from this segment that Mercedes-Benz customers have come to know, appreciate and accept. From a daily driver for the family, a leisure-time adventurer or a shuttle vehicle with lounge ambience, the combination of these characteristics with a battery-electric drive mean the Concept EQV is a concept car with a future. We are particularly excited that we will soon be able to offer a series-production model on the basis of this concept," explained Wilfried Porth, Member of the Daimler AG Board of Management for Human Resources and Director of Labor Relations, Mercedes-Benz Vans.
Take a test drive today in a Mercedes-Benz Van and learn more about upcoming electric models at Mercedes-Benz of Buffalo.