The New Mercedes-AMG® GT R Roadster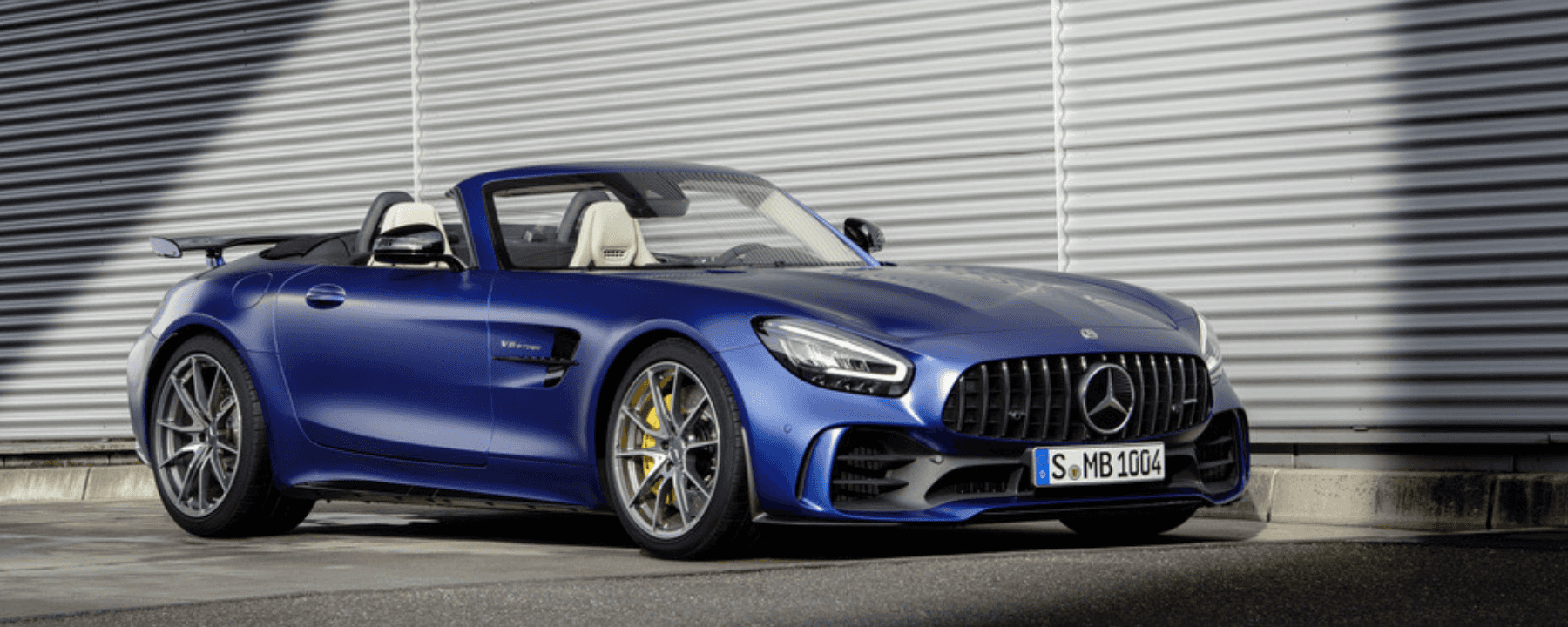 Spring is one of our favorite seasons because Mercedes-Benz always announces their plans for new, upcoming models. One that we're most excited about is the fast, eye-catching Mercedes-AMG® GT R Roadster.
"The new AMG® GT R Roadster is far more than the combination of the thrilling vehicle dynamics of the GT R with the special flair of our GT Roadsters. It is the essence of two worlds, blending to deliver our brand pledge, Driving Performance, in a very special way. With our GT R Roadster we have without doubt once again developed a brand-defining sports car. It too embodies Mercedes-AMG® in form, function and vehicle dynamics and enriches our GT family with a highly exclusive variant limited to 750 units," said Tobias Moers, Chairman of the Management Board of Mercedes-AMG® GmbH.
According to Mercedes-Benz, "The AMG® 4.0-liter V8 Biturbo in the AMG® GT R Roadster delivers an output of 577 hp and maximum torque of 516 lb-ft. This is available over a wide range from 2100 to 5500 rpm. The eight-cylinder power unit delivers muscular performance in all engine speed ranges, combined with high efficiency. A sprint from standstill to 60 mph is reached in 3.5 seconds. The exhilarating power delivery continues right up to the top speed of 197 mph."
We can't wait to see the new AMG® GT R Roadster in person. Learn more today at Mercedes-Benz of Buffalo.